Bradford

High School




Class Of 1962
V

It was originally called Decoration Day

To honor the deceased, soldiers would decorate graves of their fallen comrades with flowers, flags and wreaths. Hence Decoration Day. Although Memorial Day became its official title in the 1880s, the holiday wouldn't legally become Memorial Day until 1967.

It wasn't always celebrated the last Monday of May

After the Civil War, General John A. Logan, commander in chief of the Grand Army of the Republic, called for a holiday commemorating fallen soldiers to be observed every May 30. But due to the Uniform Monday Holiday Act, which took effect in 1971, Memorial Day was moved to the last Monday of May to ensure long weekends. Some groups, like the veterans' organization American Legion, have been working to restore the original date to set Memorial Day apart and pay proper tribute to the servicemen and women who sacrificed their lives defending the nation.

It's legally required to observe a National Moment of Remembrance

In December 2000, Congress passed a law requiring Americans to pause at 3 p.m. local time on Memorial Day to remember and honor the fallen. But this doesn't appear to be common knowledge, or if it is, by 3 p.m. most people seem to be too deep into a hot dog-induced food coma to officially observe the moment.

James A. Garfield delivered a rather lengthy speech at the first Memorial Day ceremony

Of course then it was still called Decoration Day, and at the time, Garfield was a Civil War General and Republican Congressman, not yet a President. On May 30, 1868, he addressed the several thousand people gathered at Arlington National Cemetery. "If silence is ever golden," Garfield said, "it must be beside the graves of 15,000 men, whose lives were more significant than speech, and whose death was a poem the music of which can never be sung."

Several states observe Confederate Memorial Day

In addition to the national holiday, nine states officially set aside a day to honor those who died fighting for the Confederacy in the Civil War: Texas, South Carolina, North Carolina, Alabama, Virginia, Louisiana, Mississippi, Tennessee and Georgia. The days vary, but only Virginia observes Confederate Memorial Day on the last Monday of May, in accordance with the federal observance of Memorial Day.

Waterloo, New York is considered the birthplace of Memorial Day

According to the Waterloo's website, in 1966 Congress unanimously passed a resolution to officially recognize Waterloo as the birthplace of Memorial Day. However, it remains a contentious debate, with other towns, like Boalsburg, Pa., claiming the title of "Birthplace of Memorial Day" as well.
One day at a time--this is enough. Do not look back and grieve over the past for it is gone; and do not be troubled about the future, for it has not yet come. Live in the present, and make it so beautiful it will be worth remembering. - Author Unknown
Be sure to check out yearbook and other picture links on left of screen.
There's a
Reunion
happening here online
EVERYDAY!!

Music accompanies this page. Click here to listen.

This is a great meeting place for all of
our classmates. It's a great place
This site isn't about waistlines, hairlines or credit lines. It's about lifelines. It's about reconnecting with our friends from some of the best years of our lives. It's about caring for our classmates and their families! Nothing more, nothing less.
~ ~ ~ ~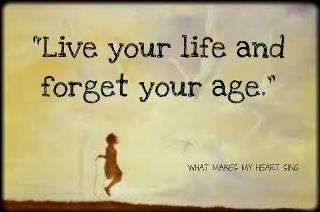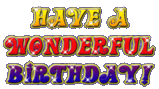 TODAY IS THE OLDEST
YOU'VE EVER BEEN,
YET THE YOUNGEST
YOU'LL EVER BE,
SO ENJOY THIS DAY
WHILE IT LASTS.

Happist of Birthdays to our
March celebrants,
Happiest of Birthday to our May Celebrants!!!!!!!!!!!!!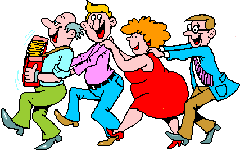 'Life may not be the party we hoped for...
but while we are here, we might as well dance!"

If you want to contact a Classmate, go to Classmate Profiles on the menu bar. Find the Classmate's name and Click on it. At the bottom of their profile is a choice of Send a Private Message or Leave a Comment. If you choose, send them a message and
No One else sees it but them!
Thanks for visiting!

Come back soon!
"Our Friends Are A Very Important Part of Our Lives.
Treasure The Tears, Treasure The Laughter,
But Most Importantly, Treasure The Memories."

"We all took different paths....
But every dirt road we've walked will lead us back to the friends that know us best.
The ones that will help you up and slap the dust off, without being asked".
~ T. Warne