Bradford

High School




Class Of 1962
Class of 1962 - 60th Reunion The Bradford Class of 1962 celebrated 60 years with a celebration on August 13th at Casa Capri Restaurant. 76 classmates enjoyed a great dinner and continued the evening with conversations about the past, present and future. Rose Pellegrino Delano contributed this poem... Into my heart's treasury I slipped a coin That time cannot take nor a thief purloin Oh better than the minting of a gold crowned king Is the safe kept memory of a lovely thing.

.
One day at a time--this is enough. Do not look back and grieve over the past for it is gone; and do not be troubled about the future, for it has not yet come. Live in the present, and make it so beautiful it will be worth remembering. - Author Unknown
Be sure to check out yearbook and other picture links on left of screen.
There's a
Reunion
happening here online
EVERYDAY!!
This is a great meeting place for all of
our classmates. It's a great place
This site isn't about waistlines, hairlines or credit lines. It's about lifelines. It's about reconnecting with our friends from some of the best years of our lives. It's about caring for our classmates and their families! Nothing more, nothing less.
~ ~ ~ ~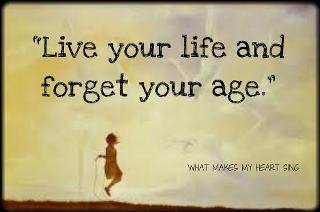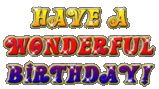 TODAY IS THE OLDEST
YOU'VE EVER BEEN,
YET THE YOUNGEST
YOU'LL EVER BE,
SO ENJOY THIS DAY
WHILE IT LASTS.


Happist of Birthdays to our
March celebrants,
Happiest of Birthday to our November
Celebrants!!!!!!!!!!!!!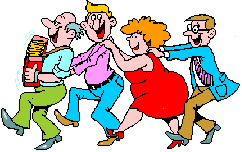 'Life may not be the party we hoped for...
but while we are here, we might as well dance!"

If you want to contact a Classmate, go to Classmate Profiles on the menu bar. Find the Classmate's name and Click on it. At the bottom of their profile is a choice of Send a Private Message or Leave a Comment. If you choose, send them a message and
No One else sees it but them!
Thanks for visiting!

Come back soon!
"Our Friends Are A Very Important Part of Our Lives.
Treasure The Tears, Treasure The Laughter,
But Most Importantly, Treasure The Memories."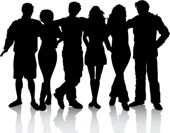 "We all took different paths....
But every dirt road we've walked will lead us back to the friends that know us best.
The ones that will help you up and slap the dust off, without being asked".
~ T. Warne